Trésor Hospitality organized two exceptional events during Holy Spirit Weekend
June 12, 2023
Trésor Hospitality has successfully organized two exceptional events, the Yucatan Party at Monastiri Beach Bar & Restaurant in Paros and the Pool Party at Once in Mykonos.These remarkable events have left an indelible impact on the attendees, offering them unforgettable moments and memories.
Yucatan at Monastiri Beach Bar & Restaurant
On June 4, Monastiri Beach Bar & Restaurant in Paros hosted the well-known Yucatan Party, dedicated to electronic music lovers. Bathed in warm sunlight and cooled by the gentle sea breeze, this event offered a unique and refreshing experience. The attendees had the opportunity to enjoy refreshing cocktails by the beach, along with the summer breeze and the musical choices of Yucatan.
With the stunning beach as a backdrop of Monastiri beach, the Yucatan Party embraced the essence of electronic music, captivating the audience with its pulsating beats, infectious rhythms, and innovative sounds. Monastiri Beach Bar & Restaurant provided the perfect backdrop, combining its idyllic location with impeccable service and lively atmosphere.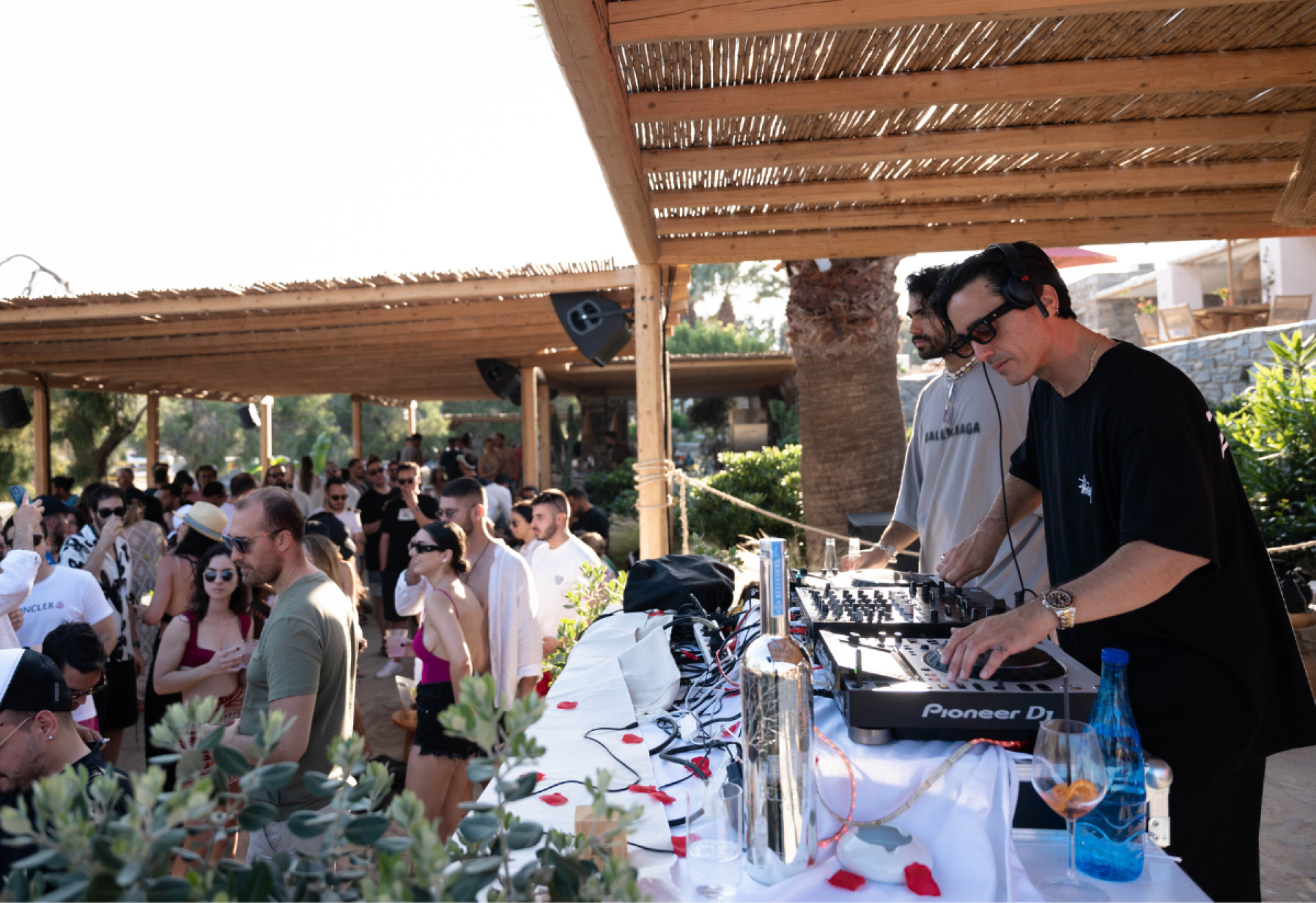 Pool Party at Once in Mykonos
On the 3rd of June, the glamorous island of Mykonos played host an unforgettable pool party at the esteemed Once in Mykonos. The event, headlined by the immensely talented DJ and producer Xenia Ghali, brought together music lovers and party enthusiasts for an unforgettable experience. Once Mykonos, nestled along the sun-drenched shores, provided the perfect backdrop for this remarkable pool party. With its chic design, panoramic views of the azure waters, and elegant amenities, the venue exuded luxury.
The poolside ambiance was transformed into a vibrant and enchanting space for attendees to revel in. The combination of the picturesque setting, Xenia's electrifying performance, and the vibrant poolside ambiance created an atmosphere of pure magic.