Discover the gems of Ios island
January 24, 2023
Ios has been characterized by many tourists and visitors as one of the most charming islands of the Cyclades, as it combines dreamy beaches, intense nightlife, unique flavors and a variety of sights and activities for both adults and children.
In Ios, every visitor can find exactly what he needs!
At the same time, Ios has plenty of accommodation opportunities, from small hotels to luxury villas.
Below we present two luxury hotel resorts that stand out for their strategic location, aesthetics and services:
In perfect harmony with the natural beauty of the island, the Ios Palace Hotel & Spa combines unpretentious luxury with minimal aesthetics. Amphitheatrically built above the magnificent beach of Mylopotas, famous for its crystal-clear waters and golden sands, Ios Palace Hotel & Spa is the ideal hotel in Ios to rejuvenate and enjoy a carefree holiday by the sea! The hotel is located just a few minutes walk from Ios Town, offering direct access to all the restaurants and nightclubs of the island. Gastronomy lovers have the opportunity to taste unique recipes inspired by the Mediterranean at the Tomatini restaurant located on the hotel premises.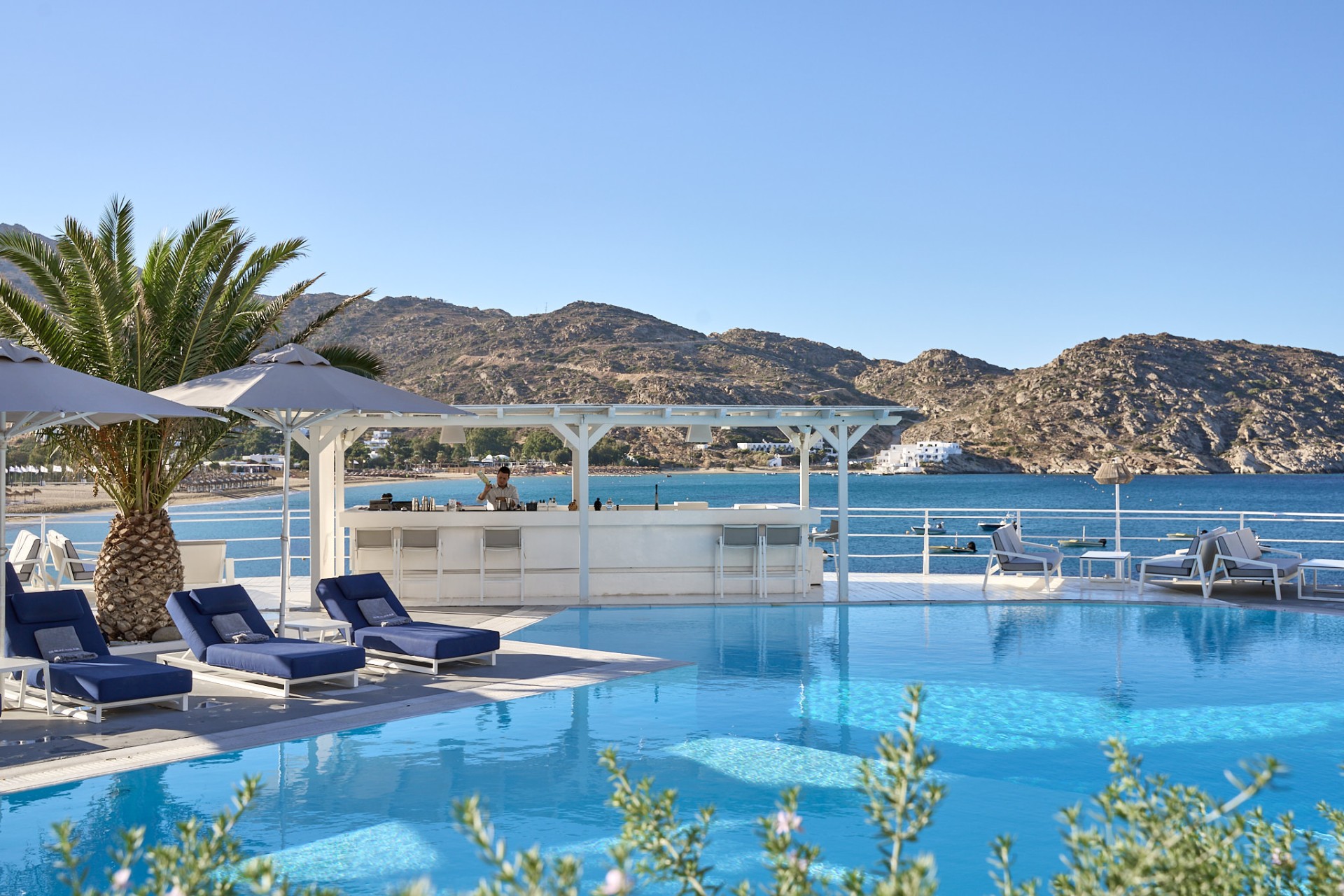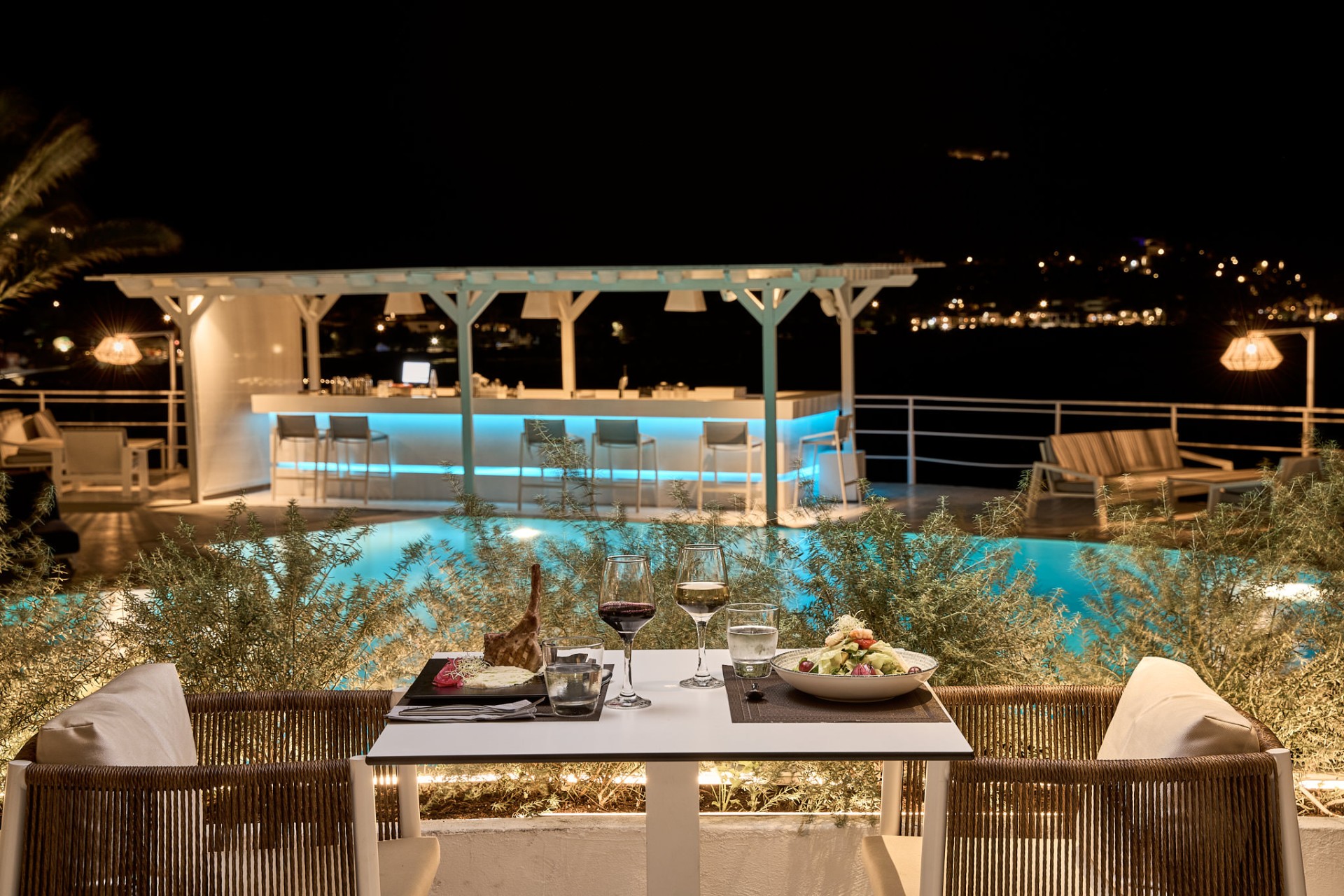 Nestled on the cliff above the beach of Mylopotas, overlooking the endless blue of the Aegean, the brand-new Ios Grand Pool Suites is amphitheatrically built, offering a unique accommodation experience that will make you relax and escape from the ordinary. Designed based on Cycladic architecture, every corner of the hotel preserves elements of island tradition. Its large private swimming pools overlooking the sea and its elegant outdoor areas will accommodate your own moments of calm and relaxation!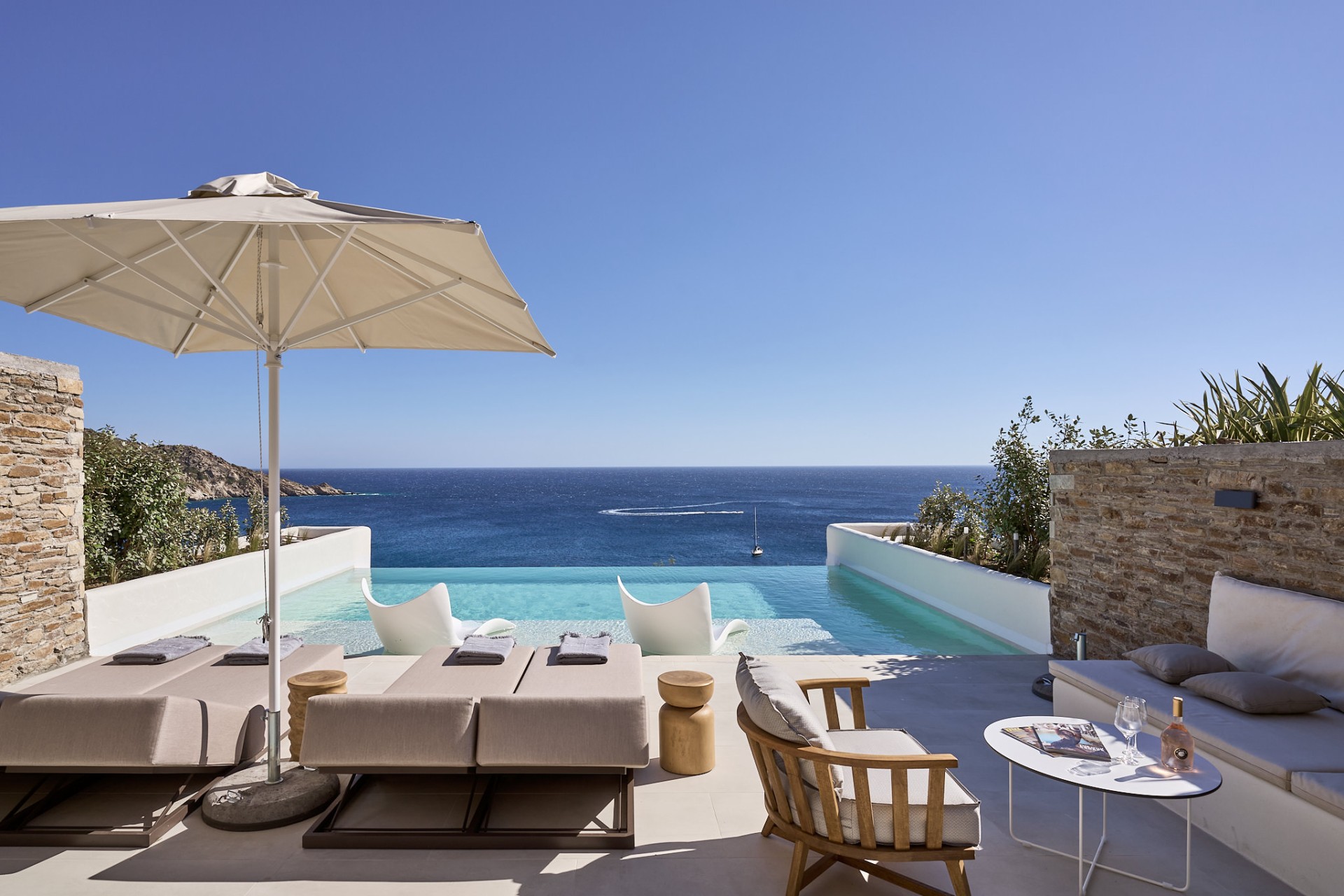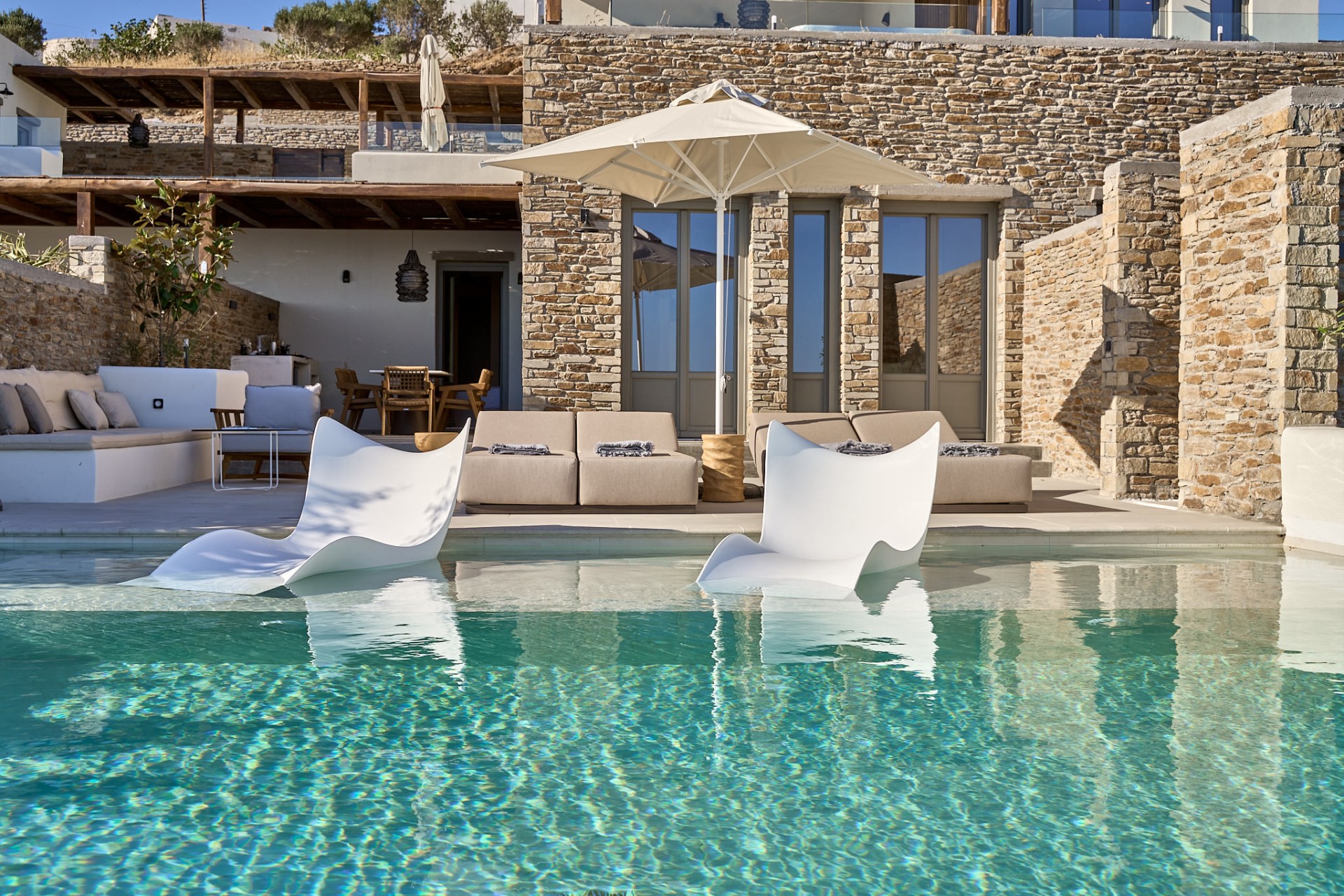 Discover the gems of Ios and taste the magic of Greek hospitality!