Teight Hotel: Where modern hospitality combines with a hyperlocal experience
August 15, 2022
The most exciting hotel arrival in the city redefines the concepts of travel and explores the experience of hospitality from a new perspective, connecting people with the spirit and philosophy of Thessaloniki. Inextricably linked to the city, Teight Hotel opened its doors on April 28, 2022, expressing through its 45 rooms and the special co-working and exhibition space, the Hubs, all the restless spirit and cultural evolution of Thessaloniki. Bold and full of vitality, this city is characterized by a colorful culture through different musical currents and artistic stimuli. Always ready to welcome the "new", Thessaloniki is always one step ahead and attracts people who support the new trends.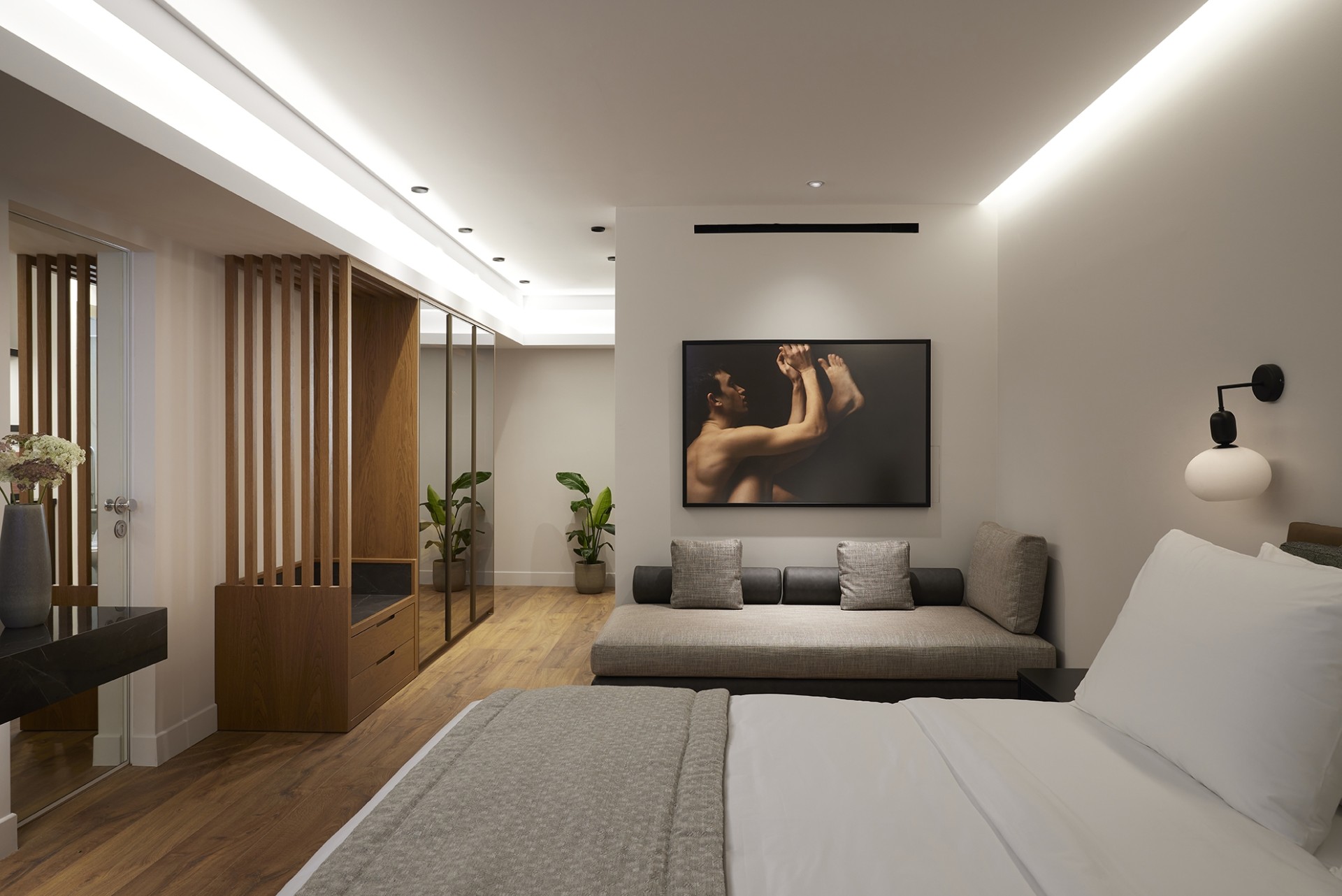 Sharing the same DNA with its city, Teight Hotel offers a lifestyle that matches the needs of the modern traveller. Interactive technology prioritizes easy access and comfort and offers sophisticated service at every level. The cultural background and evolution through history guide visitors towards a memorable stay by experiencing the city to the fullest. The union of the urban landscape with the aesthetics of the room through the artistic photographs of Yiannis Bournias, selected music lists, magazines, books and local handicrafts is itself a unique experience for the visitor. Teight was created with the city's people and culture at its core.
Trésor Hospitality has taken on the management and advisory role of this exceptional hotel and has overseen the entire development process: hotel brand creation, concept implementation, pre-opening and 360 management. A stunning pre-opening has been planned for Teight marking the arrival of an out-of-the-box hotel. Teight urges visitors to feel the rhythm of the city by infusing every room with the feeling of living in Thessaloniki. "Stay, Explore, Connect."