Lango: A unique Design Hotel & Spa on the charming island of Kos
December 22, 2022
Designed to spoil you, Lango Design Hotel & Spa is a 5-star Adults Only boutique hotel on the charming island of Kos, set in a stunning location some steps away from the well-known Lambi beach and 2 km from Kos town. A unique blend of ultra-luxurious facilities, high-level services, and contemporary architecture, and inspired by authentic Greek hospitality, Lango offers the ultimate idyllic experience.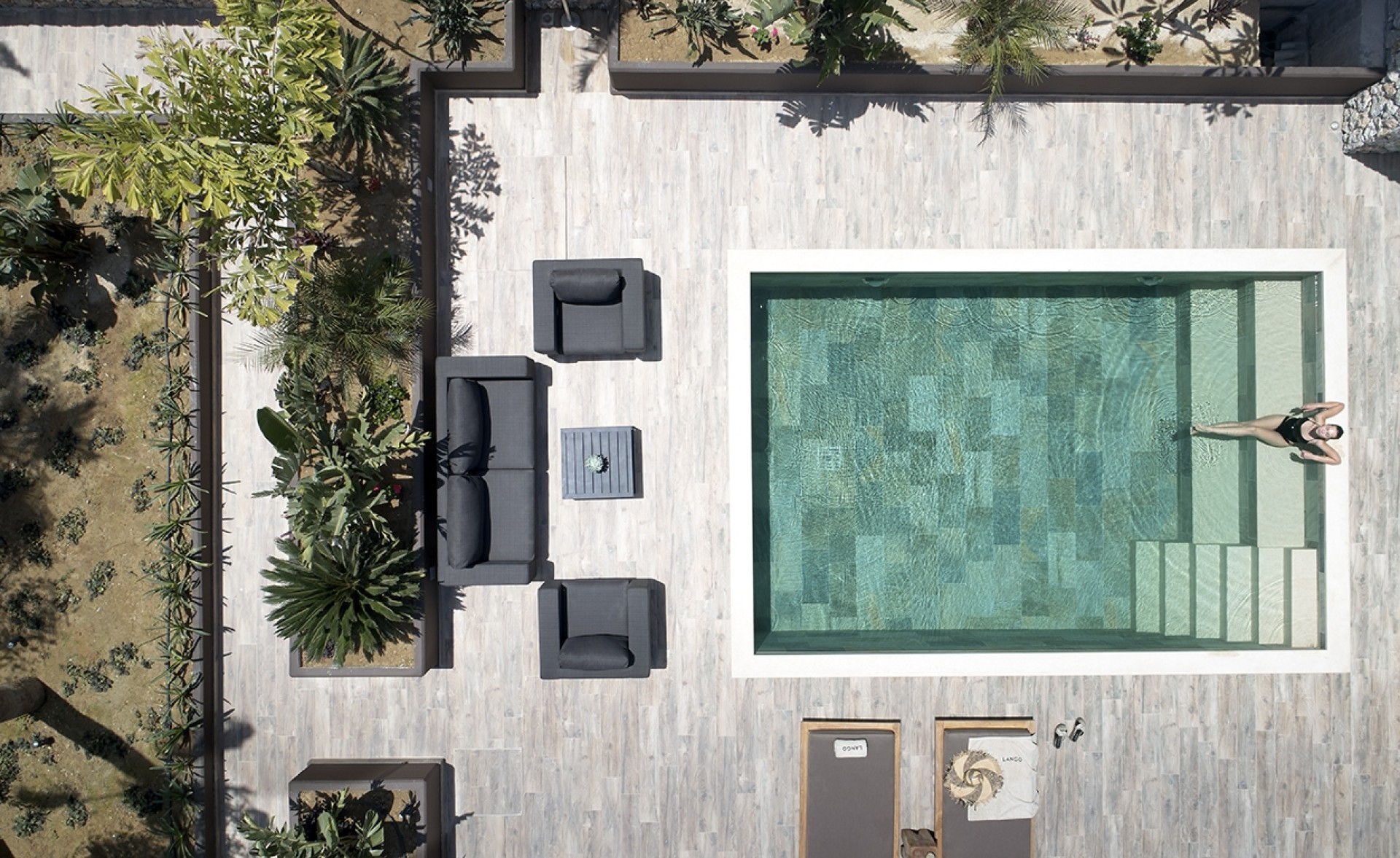 An unforgettable hospitality experience
With 54 deluxe rooms and suites, some of which cherish their own private swimming pool, Lango offers guests the comfort and relaxation they need during their holiday, experiencing a memorable stay within a sophisticated environment with luxurious amenities, high-end technology, and modern comforts.
Those who want to experience a feeling of privacy and comfort during their holidays must discover Lango's private pool suites! Elegant, comfortable, and equipped with modern furniture and amenities in the indoor areas, the private pool suites will help you create the perfect hideaway on Kos Island!
Needless to mention the private outdoor jacuzzi facility of Lango's Master Sea Suite and Penthouse Sea View Suite that will elevate your holidays, offering you an extra touch of luxury and a sense of well-being!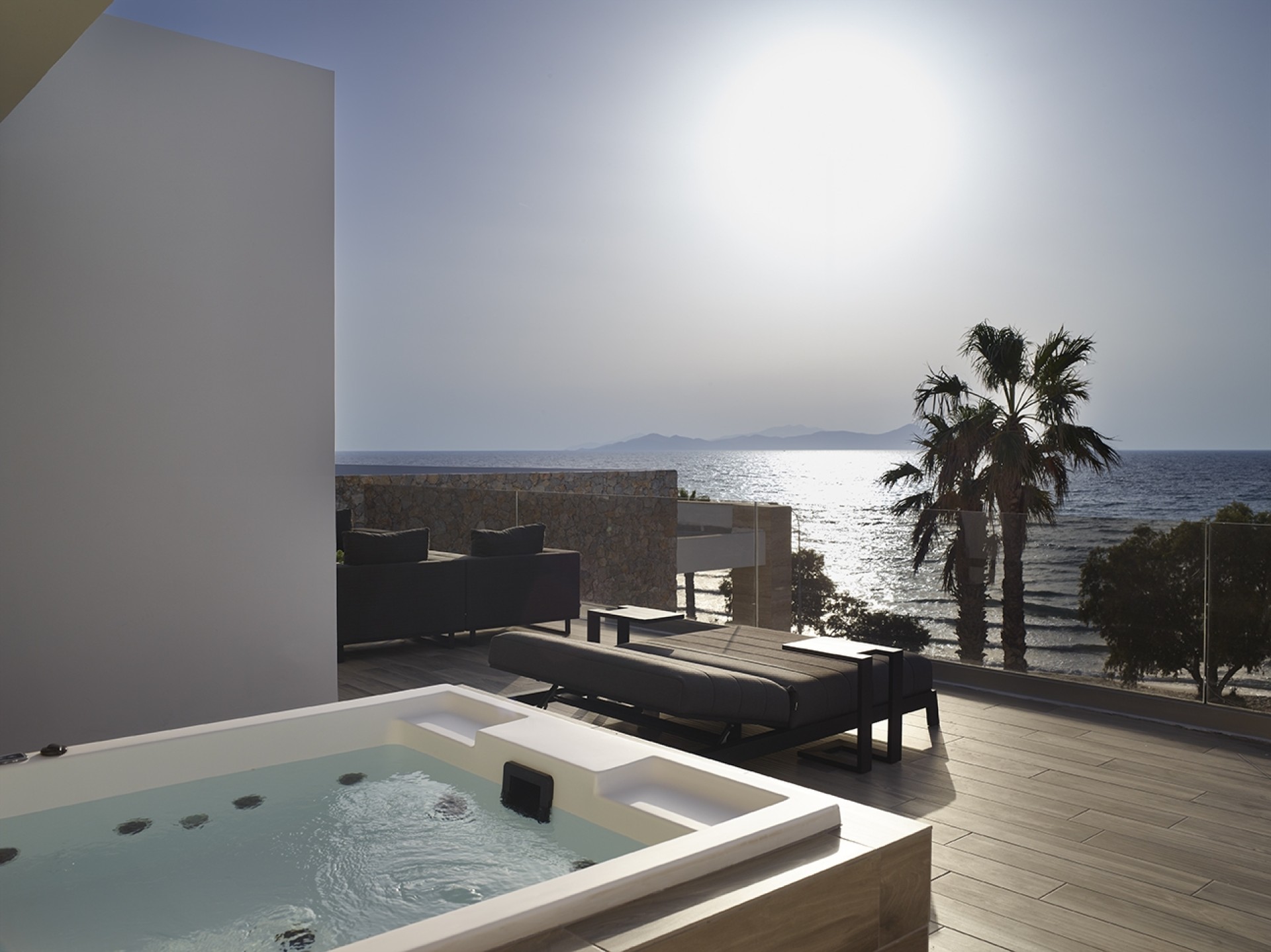 A gastronomic journey at Koan cuisine
A unique gastronomic journey of Mediterranean tastes is offered at KOAN Cuisine, the fine dining restaurant of Lango Design Hotel & Spa.  In a relaxing ambiance next to the pool or at the luxurious atmospheric indoor dining area, guests and visitors can taste mouthwatering Greek, Italian and Mediterranean dishes served with a twist. Adopting the open kitchen concept, the hotel's talented chefs prepare in front of your eyes an exceptional a la carte menu, accompanied by the finest list of Greek and international wines.
Exquisite service and wonderful views are forming a unique experience!
Start your day with a scrumptious breakfast, savor a light poolside snack and enjoy gourmet dining at our all-day restaurant. Signature cocktails, drinks, and coffees await you at Lango's pool and all-day bars.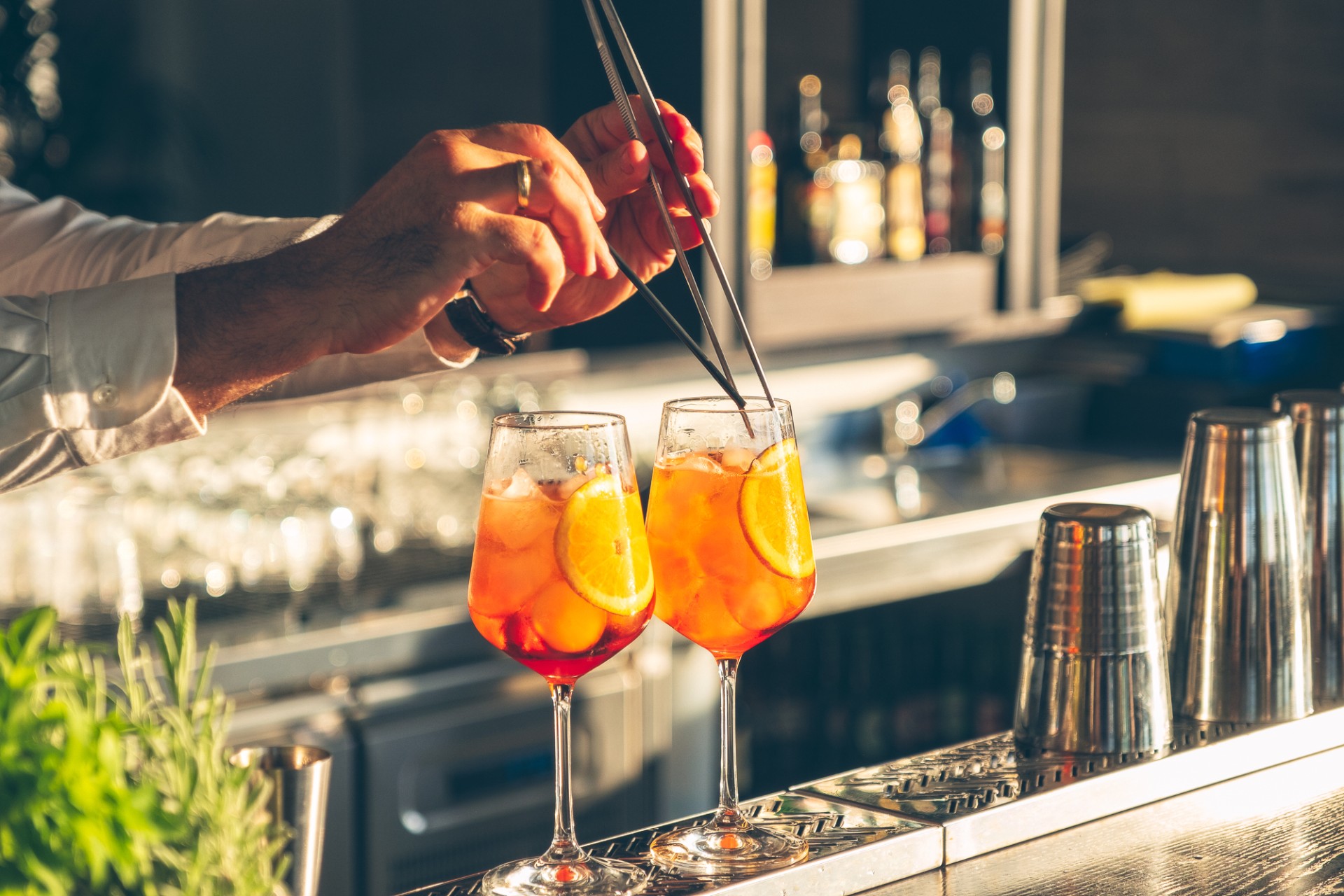 A wellness experience to remember
Swim away your tension in the heated swimming pool, enjoy massages and specialized face and body treatments by Germaine de Capuccini at Idolo Spa, experience the ultimate detoxification in Lango's sauna and hammam, get a good workout at the fully equipped gym, and pamper yourself through mani-pedi services. The hotel's passion for wellness, its focus on your individual needs, and its dedication to providing you with the ultimate Spa experience all promise to enhance your holidays at Lango Design Hotel & Spa.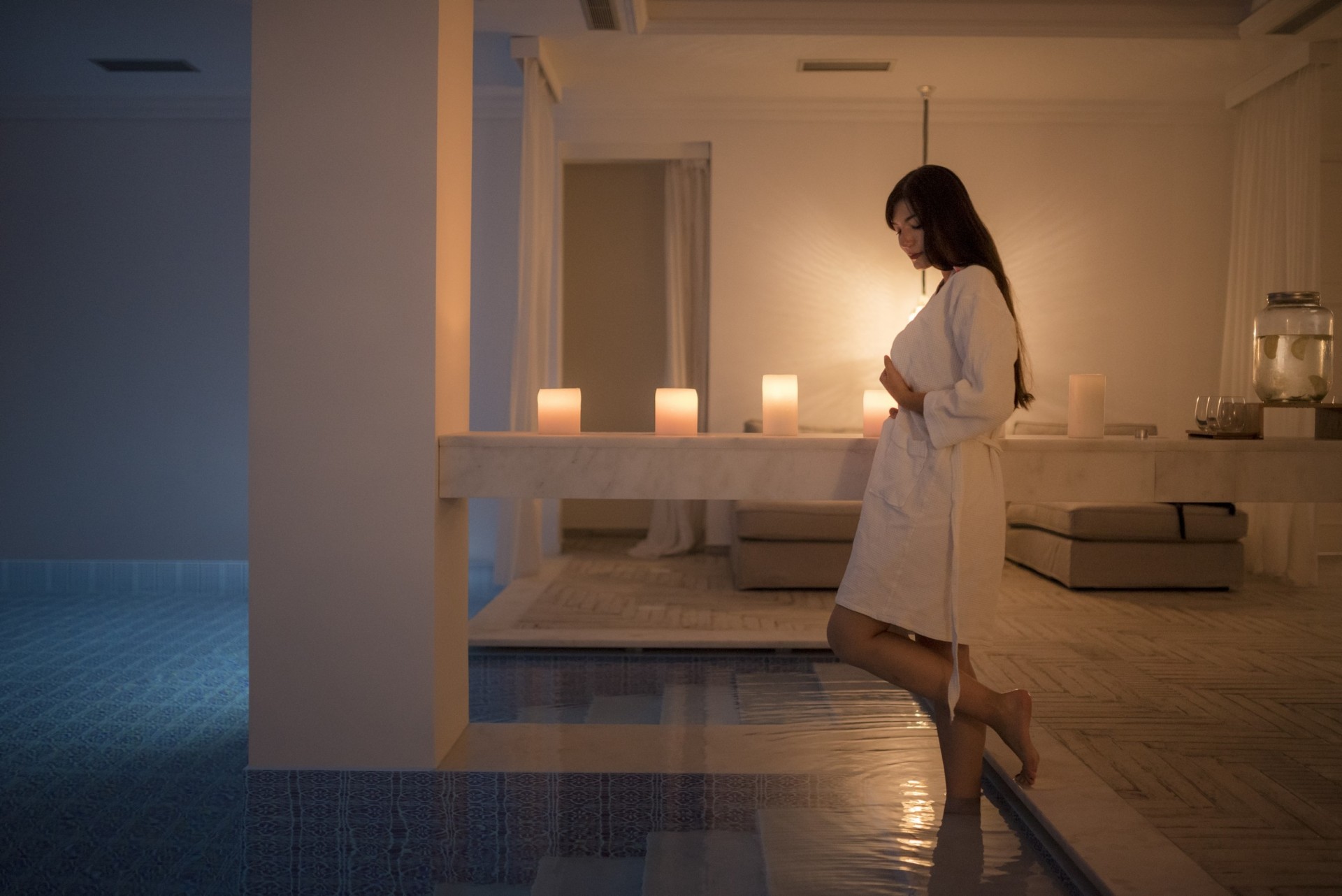 Synchronize your heart with the hotel's pulse
Indulge yourself in the relaxation you need from your holidays. If you are an early bird, then feel free to visit Lango's astonishing and incredibly exotic swimming pool and Jacuzzis. Lay down on comfortable sunbeds or gazebos under the windswept palm trees.
As for the sundowners, you shall relax your senses and experience an authentic relaxation mood at the Sunset Lounge of the hotel, enjoying its idyllic setting overlooking the skyline.
The endless blue of the Aegean, the breathtaking sunset, you, a glass of wine, or your favorite cocktail mixed by our talented bartenders…That's what a true holiday should be all about!