Mykonos Theoxenia: A Legendary Story of a Myth Revival
August 5, 2022
Mykonos Theoxenia: A Legendary Story of a Myth Revival
A landmark building, a visionary architect, and an extraordinary location. This is the revival of a story that began in the 1960s.
Since the 1950s, Mykonos has been a favorite destination for the cosmopolitan jet set that was drawn to the island's beauty and laid-back charm of the Greek lifestyle. It took the bold vision of the post-modern architect, Aris Konstantinidis, and an unparalleled location at the edge of town to create the island's first five-star hotel.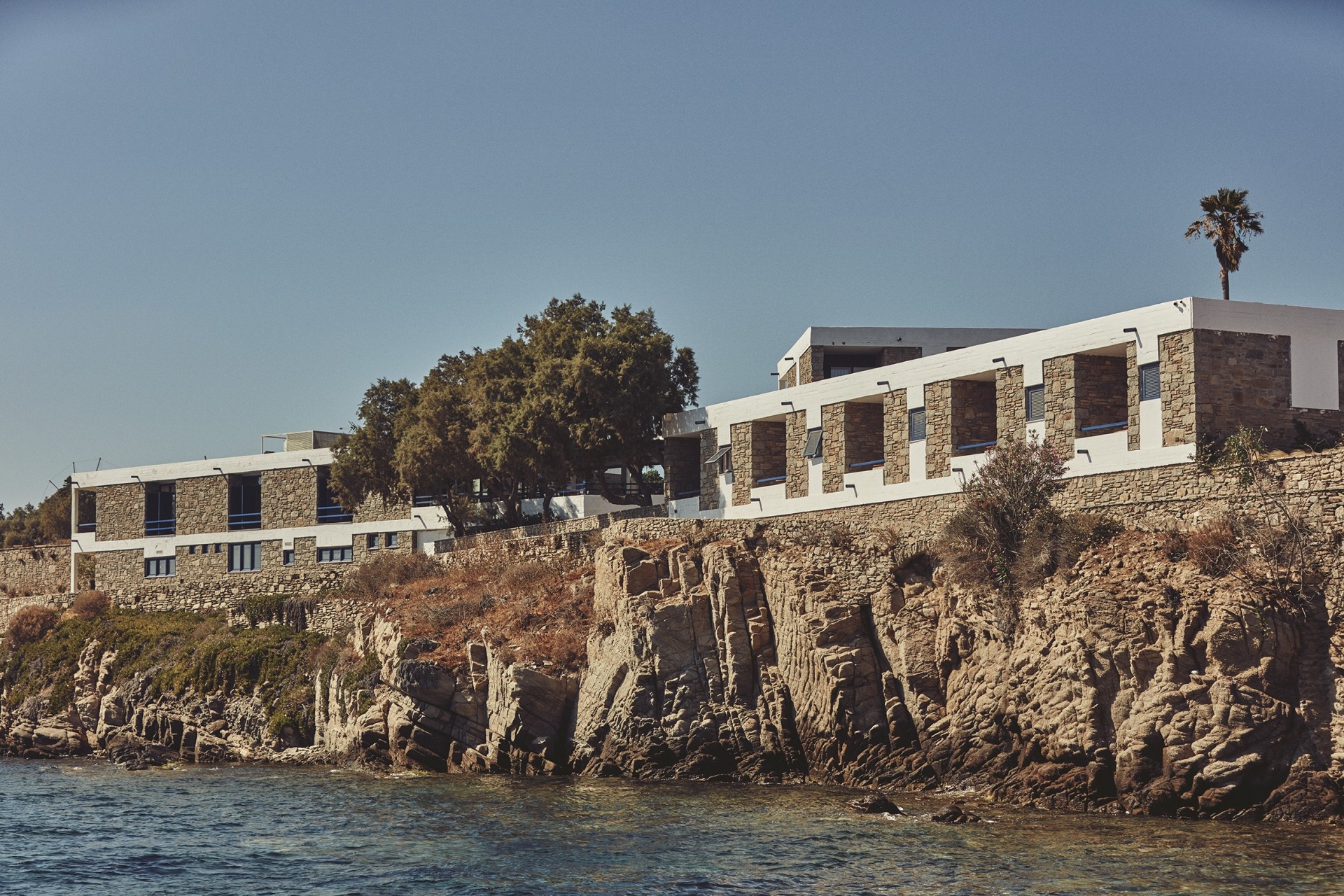 A landmark building
This architectural beauty, the insider's choice, will dazzle everyone with its history and soul connection to the beauty of the Cyclades.
Built in 1960, visually striking and harmoniously landscaped to the natural environment; born from the same stone as the existing sea walls, and hailing across the way to Delos, the birthplace of light, this mythic establishment set the pace for a new era in eclectic travel. Now a landmark domain protected by the Greek ministry of culture, Mykonos Theoxenia, continues to innovate and surprise its guests with sophisticated aesthetics and the contemporary feel of its timeless design.
Its philosophy is to stay abreast of times and trends while maintaining the building's integrity and style.
A previous 2015 renovation celebrated our inception. Inspired by the nostalgic and playful glam of the '60s, Mykonos Theoxenia recreated a fresh, pop environment. The lively, colorful ambiance had a predominance of pastel yellows, pinks, and greens that felt audacious at the time but complemented the architect's post-modern vision. The overall vibe was of a uniquely quaint boutique hotel that channeled a much-beloved era.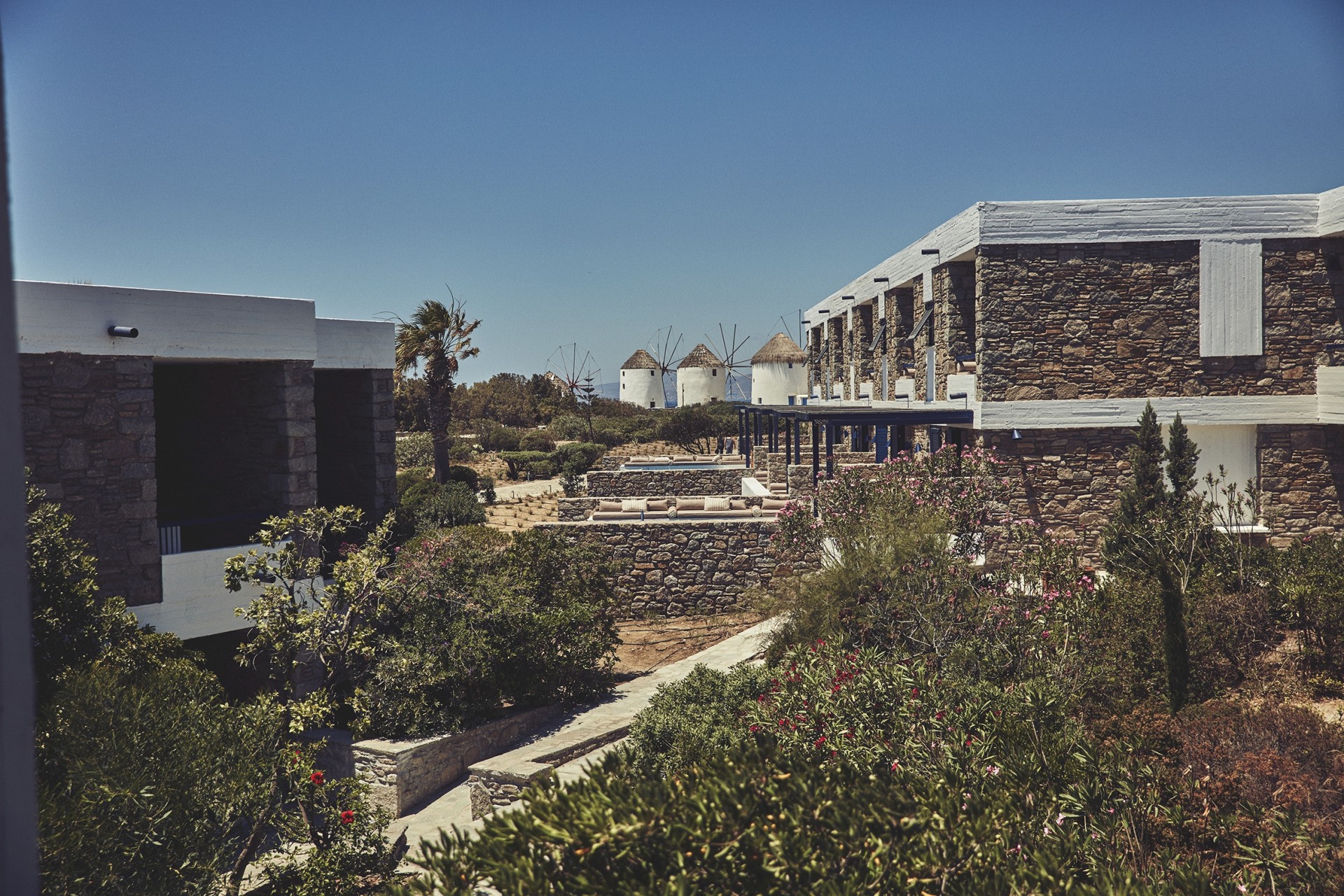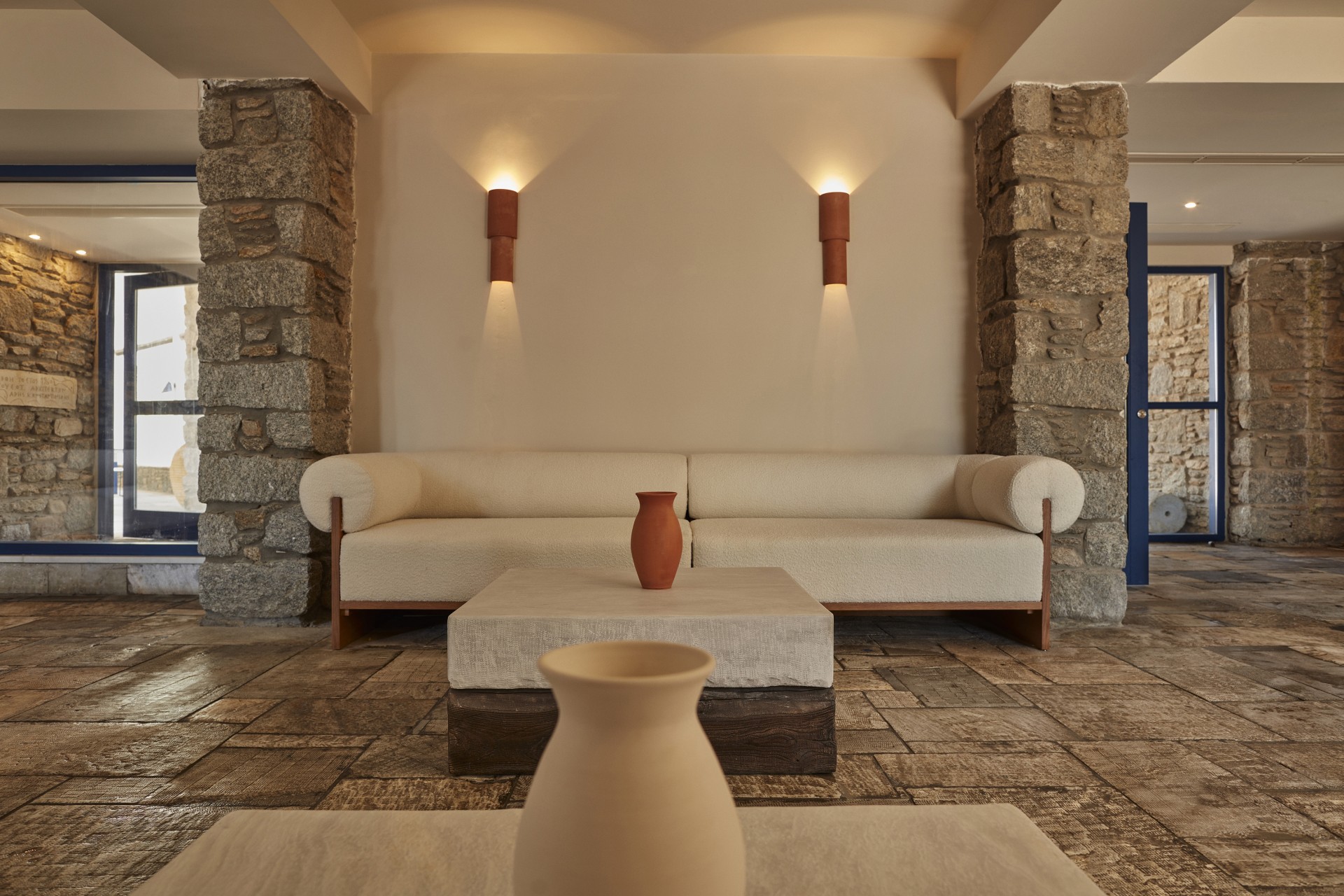 A daring renovation
The unique site revives the hotel's interiors and exteriors for a compelling and contemporary appeal. This is the revival of a Myth. Perfectly aligned with the architect's original conception, a complete renovation inspired by the essence of the archetypal Greek summer and transforms the grounds and accommodations to speak to the heart of the contemporary traveler. Clean lines, bright, airy spaces, and natural, soft linens, offset the building's original stone and marble elements and strong, linear rhythm.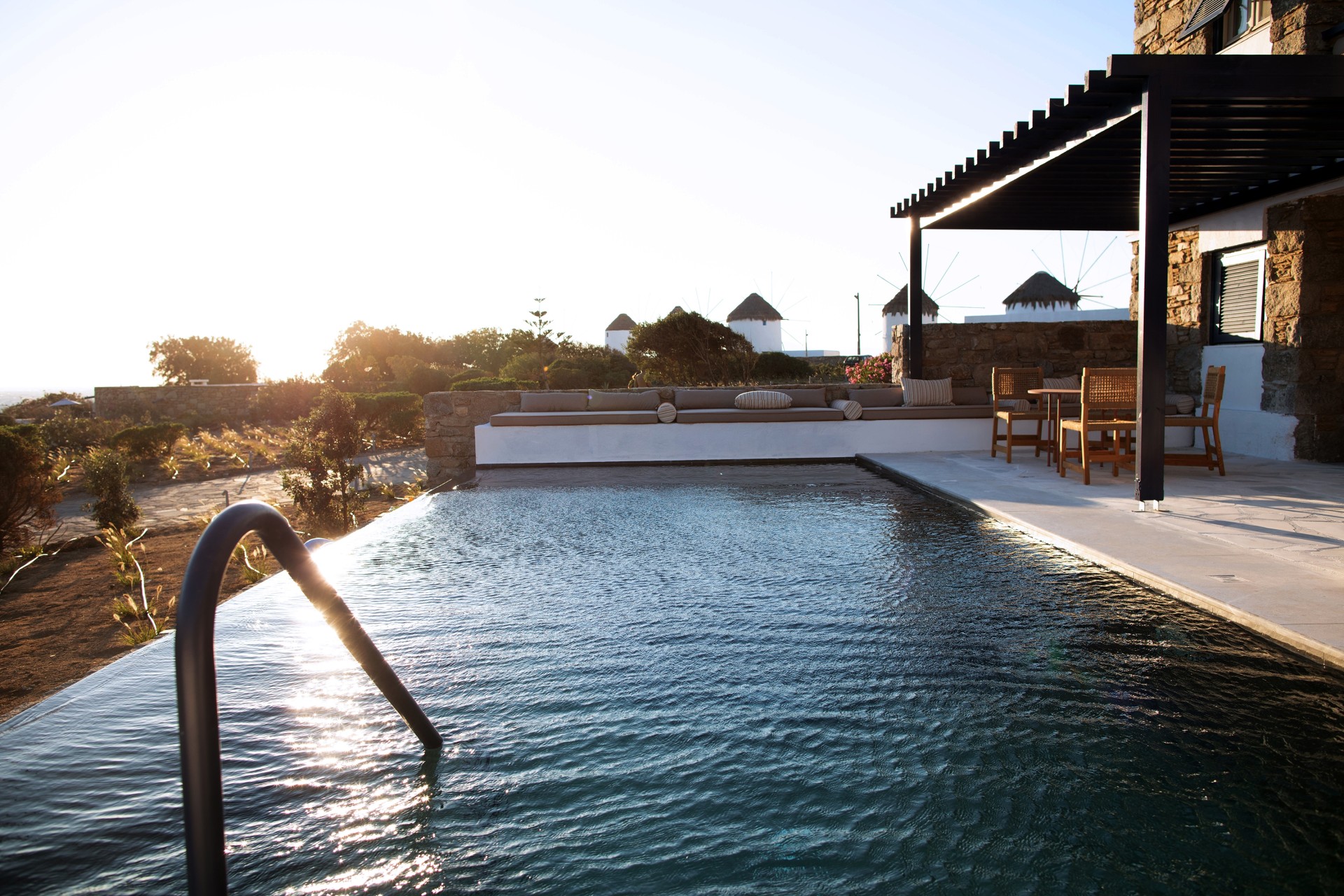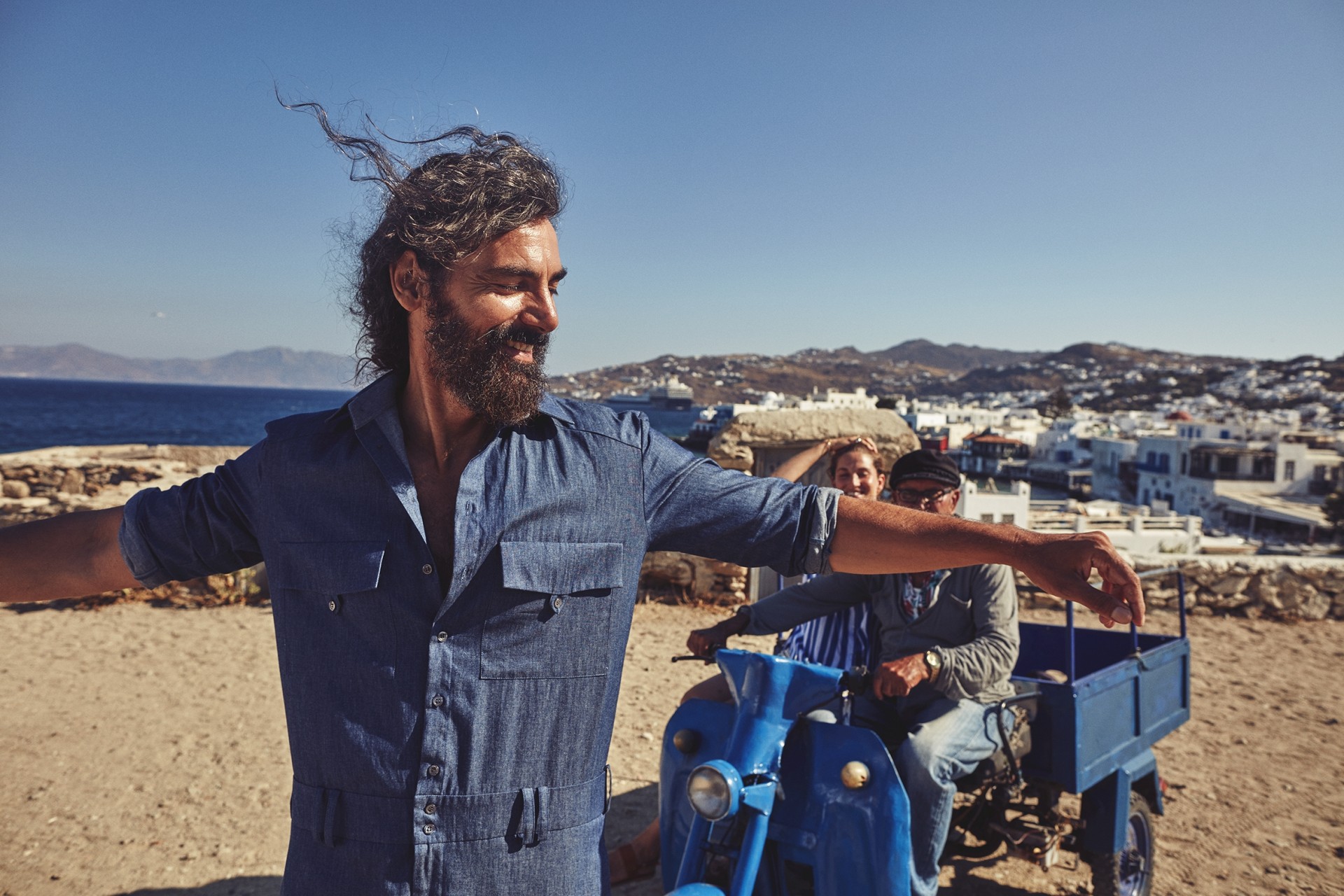 A new kind of hospitality
True Mykonos chic is always effortless, barefoot, and easygoing. Essentials it reflects in its aesthetics and approach to hospitality. Its passion for hospitality and its love of the island is at the heart of everything Mykonos Theoxenia does. It prides itself on creating a joyful and bright atmosphere that engages the visitors and reveals the carefree pleasures and experiences of the unforgettable Greek summer. With welcoming arms, Mykonos Theoxenia nurtures the journey of its guests to fulfill their personal purpose and invites you to discover the beauty and euphoria that is the essence of the Greek lifestyle.