Lango Design Hotel & Spa welcomes summer on the 29th of May 2021
May 28, 2021
Lango Design Hotel & Spa, a reference point to the exemplary hospitality of the island, marks the beginning of the summer on the 29th of May. It is the day that the luxurious resort, known for its impressive design and modern facilities, opens its doors and welcomes summer safely, ready to meet the needs of every traveler. After a period of systematic preparation so that all the necessary safety practices are implemented, Lango Design Hotel & Spa becomes once again the "gate" to a carefree trip on Kos Island.
This impressive design hotel is under the management of Tresor Hospitality, the leading Hotel Management company in Greece.
Enjoy the most delectable sunset
A unique gastronomic journey of Mediterranean tastes is offered at KOAN Cuisine, the fine dining restaurant of Lango Design Hotel & Spa. In a relaxing ambience next to the pool or at the luxurious atmospheric indoor dining area, guests and visitors can taste mouthwatering Greek, Italian and Mediterranean dishes served with a twist. Adopting the open kitchen concept, the talented chefs prepare an exceptional a la carte menu in front of the guests' eyes, accompanied by the finest list of Greek and international wines. Exquisite service and the wonderful sunset complete this idyllic dinner.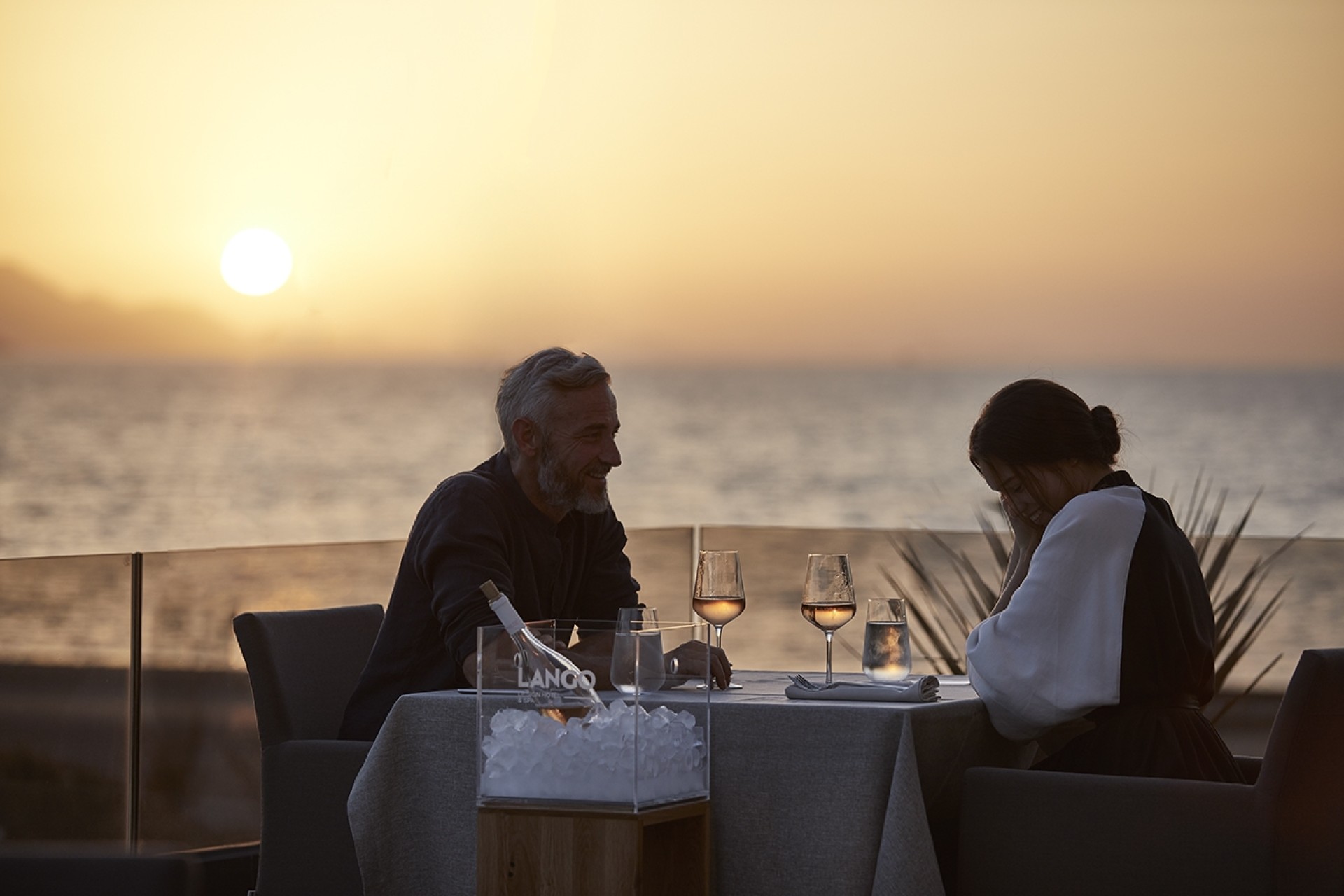 Let yourselves being pampered in a holistic experience
Kocoon Spa initiates visitors to the philosophy of absolute relaxation through treatments that meet their individual needs. Specialized therapists apply a specific type of massage and treatment to any visitor, while advising them how to maintain a good skin balance. Guests have also access to the sauna and hammam for complete detoxification.
Feel like your luxury home
The 54 deluxe rooms and suites, some of which cherishing their own private swimming pool, offer guests the comfort and relaxation they need during their holiday, experiencing a memorable stay within a sophisticated environment with luxurious amenities, high-end technology and modern comforts. Privacy takes its most elegant and comfortable form in the Design Suites with private pool covering 45 sq.m, the Superior Suites with private pool covering 50 sq.m, the 57 sq.m Master Suite with jacuzzi and sea view and the 65 sq.m. Penthouse Suite with jacuzzi and sea view.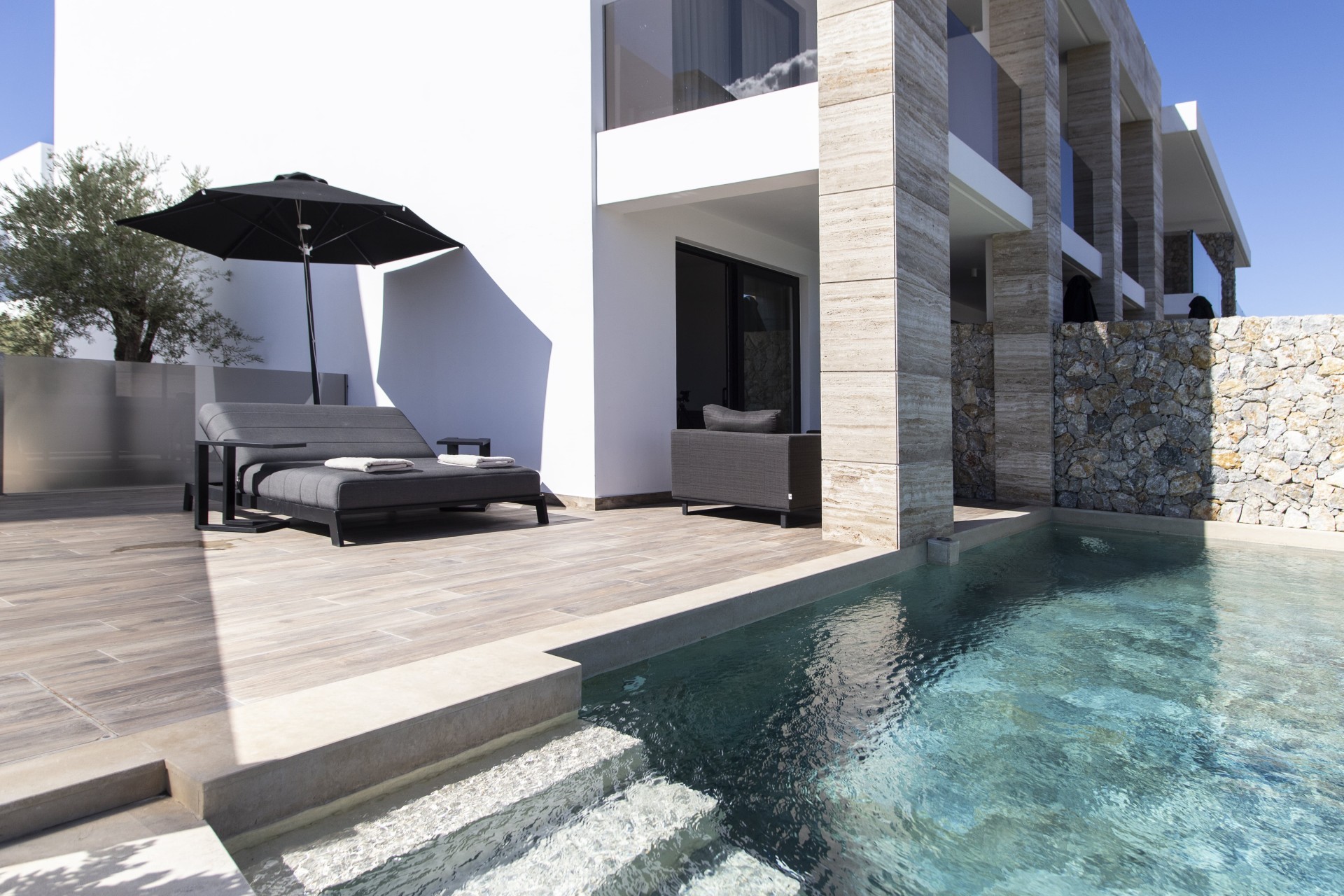 Discover the Lango way of life
Premium services follow guests, whether they are in their room or in the private area of Lambi beach. Golden sand and crystal-clear water stretch for more than 1 km and guests can enjoy this scenery along with sunbeds, umbrellas and pool bar service, while the most daring of them can indulge in all kinds of water sports.
Enjoy training at Lango
The hotel has much to celebrate, having recently received a lot of praising reviews by its guests. Therefore, it continues with the same passion to deliver moments that will become unforgettable memories. This summer, wellness lovers will be able to keep up with their fitness program during their vacation. Lango's new Fitness Training Sessions, upon request, are held in the comfort of guests' room, while they will also be able to cycle all over Kos Island through an exciting tour.